LSO has an independent and well reputed board of directors that lead the organization strategic direction, governance, contribution to fund raising, supervision and accountability. As first of its kind in Afghanistan, an experienced, representative and proactive board of director has been established to govern, oversee and promote LSO that ensure the success of this organization becoming a respected and legitimate force for development of community and disadvantaged group.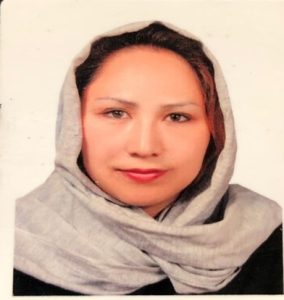 Zakia "Rezaiee" (Chair of Board)
Zakia Rezaie (Chair of Board): Ms.Zakia Rezaie is the chair of LSO board. She was born and raised in Daikundi province. She has a master degree in law and political science. Ms.Rezaie has had an experience of more than ten years in women rights and gender equality. She worked with Ministry of Women Affair as computer's operator and MoU manager in her early career. She was later appointed as the Director of Directorate of Women Affairs in Daikundi and Bamyan provinces. She served as a head of Daikundi Directorate of Women Affair from 2013 to 2019 and she was later appointed as a director of Bamyan Directorate of Women Affair in Jun-2019 to 15 August 2021. She joint LSO board of director on March, 1st, 2022.          
She can be reached at zakia.rezaiee@gmail.com, Mobile: 0766701663.   
Zakir Amiri (LSO Executive Director and Secretary of Board).
Zakir Hussain Amiri graduated from medical faculty, Balkh University in 1999. Dr. Zakir has served vulnerable families including mother and children for more than 20 years in central highland region of Afghanistan through community based healthcare, nutrition and livelihood security. For this end, he worked as a doctor in community based health care centers with support from Action against hunger and Bakhtar Development Network (BDN) from 2001 to 2009. He also advocated for well-being and improvement of vulnerable families lives in rural villages of Daikundi province, attracted a number of international organizations and central government's support to invest in the health, education and agriculture sector in Daikundi province. His advocacy has not only been limited
to advancement of lives in Daikundi, but he was also nominated for Afghan parliamentary election twice on behalf of people of Daikundi province in 2006 and 2010 to be true voice of people in Afghan government. In both elections, he got a good number of the votes (more than 6,000 ballots). Given the needs of communities and in order to reach out the poor, Zakir Amiri realized that he can support needy people more if he establish an organization himself, so, he along with a number of likeminded youth registered LSO with the ministry of economy of Afghanistan in 2010. Since then, he has served hundreds of communities in Daikundi and Bamyan provinces. 
Mr.Amiri can be reached at Zakri.Amiri@laborspring.org.af, +93 77 238 483 4.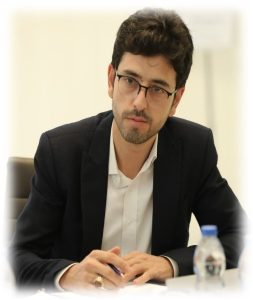 Mirza Hussain Ahmadi (Member of Board)
Mirza H. Ahmadi is a Program Manager for Executive Education Programs at Thunderbird School of Global Management. In his role, Mirza manages the  implementation of customized education Programs through in-person and online platforms.
Before joining Thunderbird, Mirza worked at the United Nations Assistance Mission in Afghanistan, UN Women Afghanistan Country Office and U.S Embassy in Afghanistan in program and project management, institutional capacity building, women's empowerment, coordination and general management for 11 years.
Mirza established and managed a private educational center during (2006-2009) that served as a knowledge hub for thousands of learners studying languages, technology, and sciences.
Mirza contributed to the development and management of several international capacity building programs. He advised senior government officials on issues related to rule of law, women's access to justice, gender responsive legislation, and intergovernmental coordination.
In Afghanistan, Mirza earned an MBA with emphasis on Public Administration from Dunya University and a Bachelor of Law from Avicenna University. He attended several certification courses including an Exchange Leadership Program in the United States in 2019.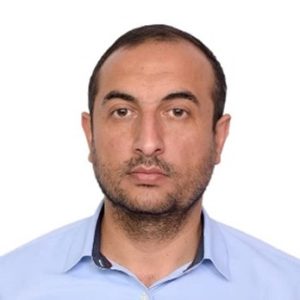 Mohammad Jawid Barak (Member of Board)
Mohammad Jawid Barak is a board member of LSO. He was born in Kandahar, Afghanistan. He studied bachelor of agriculture in Salam University. He obtained MBA from Kardan University. He works in AKF and has a working experience of 10 years in development and capacity building of NGOs and civil society organizations in central highland region of Afghanistan.  He joint LSO's board director on January 1st, 2022. Mr.Barak can be reached: jamin2014barak@gmail.com, Mobile: +93 (0) 793872421.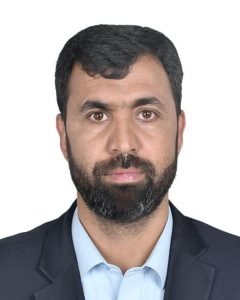 Fazal R Monib (Member of Board)
He is highly motivated, experienced, and dedicated individual with a high sense of responsibility. Monib has worked for the USAID, United Nations, and International organizations for over 12 years. He worked as Project Management Specialist with USAID/Afghanistan, Deputy Program Manager and M&E Officer with UN Women, M&E Manager with University of Massachusetts for USAID Higher Education Project, Senior M&E Specialist with USAID Kabul City Initiative Project. He had also worked in different positions with HealthNet TPO, Ministry of Rural Rehabilitation and Development, Aide Medicale Internationale, and BRAC-Afghanistan. Through working in different positions and organizations, he has obtained comprehensive knowledge and experiences of various areas such as Project/Program Management, M&E and Reporting, Grant Management, Donor Coordination, and Administration and Finance.