Duration: 16 months (2017 & 2018)
LSO supported and implemented Band-e-Amir Northern Plateau Protected Area Landscape Management implemented in Band-e-Amir's Northern Plateau, Yakawlang District, Bamyan province from 15th March 2017 to 15th Jun 2018. The purpose of this project was to conserve and recover the biodiversity and environment of northern Band-e-Amir by development of the capacity of local communities to actively engage in development and management of the target areas as well as providing facility for local rangers to improve their capacity to manage and conserve the natural resources and wildlife in the target areas.
In particular, the project has resulted in:
Improved capacity of 30 members of Community Development Councils (CDCs) through 3-day training workshop on natural resource management, landscape conservation and biodiversity,
Enhanced awareness of 590 individuals (310 females and 280 males) on wildlife and biodiversity conservation,
Enhanced youth engagement and established a community association, represented by key members of 16 community development councils in BANP, Yakawlang, Bamyan province,

Construction of a Ranger Station in Northern Plateau Band-e-Amir, Yakawlang district, Bamyan province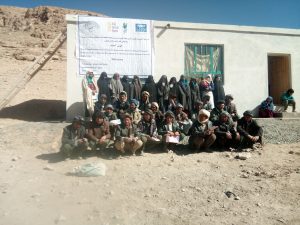 Ranger Station constructed in Dehbebood, Band-e-Amir, Northern Plateau, Yakawlang district, Bamyan province in 2017. The building is aimed to harmonize the activities of rangers to improve the wild life conservation efforts in target areas. Afterward, the ranger held their meetings, events and campaign on conservation efforts in this center and develop their activity plan.